Effortlessly raise money for Yes I Can Unity Through Music and Education, Inc. using Gumdrop! Gumdrop shows coupons in real-time wherever you shop online and makes a donation for every purchase. You save, we donate.
Yes I Can Unity Through Music and Education, Inc.
LIFETIME AMOUNT RAISED
$0.00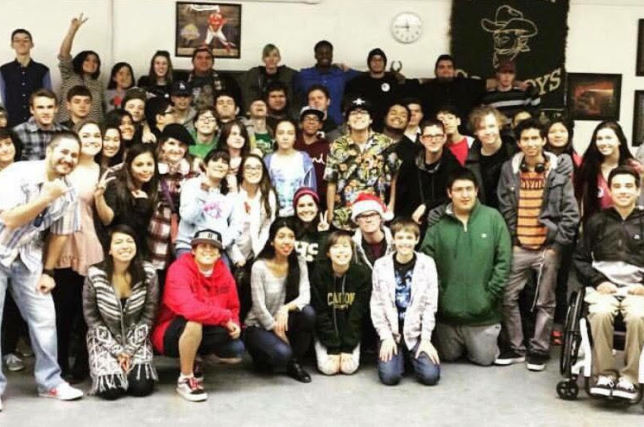 About Yes I Can Unity Through Music and Education, Inc.
YIC is a 501(c)3 non-profit organization based in Santa Clarita, CA. We provide social vocational services to autistic teens & young adults to develop skills that will assist them in obtaining work within the music/recording industry at competitive wages. YIC develops customized, assessment-based social vocational and transitional services with a focus on each student's interests, abilities, independent living skills, and personal goals. By collaborating with students, families and community partners, YIC provides students with real life training and working experience within the music/recording industry through a year-long training program; leading into a paid internship with various private companies within the music industry through corporate partnerships. Real Work Real Pay (RWRP) Internship Program: Students are able to gain work experience by securing jobs with local employers through the RWRP Program. Students and employers are matched based on the employer's need and the student's vocational assessment, individual abilities and career interests. The RWRP Program offers on-campus and off-campus training for various jobs within the music industry, such as event production, marketing/advertising/event promotion, sound, lighting, and talent management. YIC helps students learn job skills by modeling appropriate work behavior and social interactions and by encouraging students to develop positive relationships with co-workers in order to foster greater independence. The job coach's role decreases as students progress. The RWRP Program pays students industry standard internship wages during their on the job training/internship and continues to provide ongoing support after students transition to the employer's payroll. The RWRP Program benefits both students and employers by preparing students for a more independent adulthood and offering employers positive, productive relationships with autistic students. Customized employment is a key component to RWRP. YIC works to personalize the employment relationship between students and music industry employers in a way that meets the needs of both. It is based on an individualized match between the strengths, abilities, and interests of students and the identified business needs of music industry employers. Our Customized Employment model utilizes an individualized approach to employment planning and job development. Summer Meltdown Arts & Music Festival Cumulative Project: Over the course of the program, students will work collaboratively with other students on their Cumulative Project to identify and attempt to minimize or remove a significant barrier to social inclusion in their community or school. These barriers may be social/emotional, physical, or any other type. A key element of this project is students working together and developing the skills necessary to collaborate with others in a work environment. The Summer Meltdown is a one day music and arts festival produced by students. The Summer Meltdown is a cumulative project due at the end of the program that allows students the opportunity to practice and practically apply vocational/work skills taught throughout the YIC Program. The project allows students to showcase their talents, which will be added to their resume and will be submitted to music industry professionals as students transition into their internship programs. To create the Summer Meltdown, students work alongside industry professionals and in many cases, are mentored directly by the industry's most elite promoters, bands, artists, media publicists, managers, booking agents, photographers, security, catering, and more.
Address
28235 Shelter Cove Drive, Saugus, CA 91350
Website
TOGETHER, WE'VE RAISED
$0.00
| | | | | |
| --- | --- | --- | --- | --- |
| 2018 Total | $0.00 | $0.00 | $0.00 | $0.00 |
| January | $0.00 | $0.00 | $0.00 | $0.00 |
| February | $0.00 | $0.00 | $0.00 | $0.00 |
| March | $0.00 | $0.00 | $0.00 | $0.00 |
| April | $0.00 | $0.00 | $0.00 | $0.00 |
| May | ... | ... | ... | ... |
| June | ... | ... | ... | ... |
| July | ... | ... | ... | ... |
| August | ... | ... | ... | ... |
| September | ... | ... | ... | ... |
| October | ... | ... | ... | ... |
| November | ... | ... | ... | ... |
| December | ... | ... | ... | ... |
How it works...
You Shop.
Shop at your favorite stores through Goodshop - we've partnered with over 5,000+ of the top online stores like and others.
You Save.
Save big on all your purchases with over 500,000 easy-to-access coupons that we have listed on our site.
We Give.
Once you've made a purchase with one of our participating stores, we make a donation in your honor to Yes I Can Unity Through Music and Education, Inc. . Over $12 million has been raised so far!