Effortlessly raise money for A Childs Inspiration Wildlife Discovery Garden using Gumdrop! Gumdrop shows coupons in real-time wherever you shop online and makes a donation for every purchase. You save, we donate.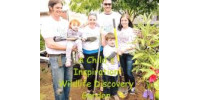 A Childs Inspiration Wildlife Discovery Garden
LIFETIME AMOUNT RAISED
$5.45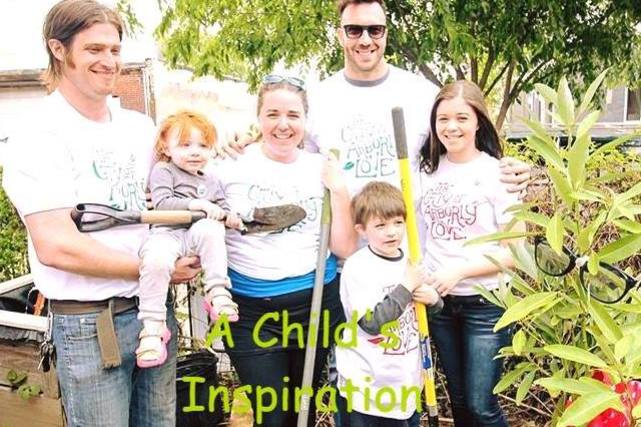 About A Childs Inspiration Wildlife Discovery Garden
Our Mission is to provide a quality, safe, and nurturing natural environment that supports the growth of the whole child. We Believe that learning happens in a holistic way through relationships with people and wildlife in nature. We Empower children through creativity and discovery to think for themselves while considering wildlife, the environment, and others. We Envision strong, curious, engaged, hands-on, STEAM powered problem solving and exploration. We Strive for a natural environment that immerses others in a warm, joyful, creative, and safe overall experience. We Value and Emphasize a diverse, multicultural, age-appropriate approach that respects and honors All children as individuals, All families as special, and of course All of Nature. We Understand that a child's work is discovery, inquiry, and play and we look for balance of independence and community building. Where together we explore nature, engage inspiration, and empower discovery. A Child's Inspiration Wildlife Discovery Garden is a resource for environmental education programming, workshops, and classes. We work to encourage a love and respect for our environment and natural world. We work towards a commitment to the conservation of our environment and natural world through discovery and engagement of stewards and nature heroes of all ages. A Child's Inspiration Wildlife Discovery Garden is a natural resource that is being preserved and maintained to act as an educational and environmental demonstration garden/site. It is our hope that through our work we will be able to pass along the love of learning, love and conservation of our shared environment and the natural world in our community and beyond. We believe that regular connections with the natural world encourage children to develop: • Respect for local cultures and climates and for themselves as a part of nature. • Feelings of unity, peace and well-being as global citizens. We believe it is important for children to: • Be respected as competent, powerful learners and risk- takers who have a voice in what they create and learn through nature. • Be supported in developing life skills through holistic nature-based learning. We believe it is important for families to: • Understand the value of children's daily connections with nature. • Support children's appropriate risk-taking and exploration in nature. • Enjoy regular experiences in the natural world with their children. We believe it is important for educators to: • Allow enough time each day for children to explore freely in nature-based spaces. • Support children's appropriate risk-taking and adventurous play in nature. • Provide children with opportunities for silence and contemplation in natural settings. • Encourage children's development of a sense of wonder and a sense of environmental stewardship. At A Child's Inspiration Wildlife Discovery Garden, we strive to create learning experiences that are enriching, innovative, meaningful, and engaging. Our network of green spaces/gardens/wildlife sanctuaries, including our very our Discovery Garden right here, and green spaces/gardens/nature centers located in urban and suburban communities around the Greater Philadelphia area enable us to develop, evaluate, and sustain nature-based education and early childhood education programs in all settings. We are fully committed to creating a positive and supportive learning environment that is inclusive, open to all learners, and sensitive to cultural diversity. Certified as a S.H.A.R.E. Pollinator Partnership. Certified as a national wildlife sanctuary and garden by the National Wildlife Federation. Certified as an advanced national bird wildlife sanctuary, and garden by the National Wildlife Federation. Proud to be a Native Bee-Share site and breeding space, as well as a Honeybee Conservancy grant awardee. starnewsphilly.com/2016/oct/21/not-so-secret-garden spiritnews.org/articles/nature-heroes-fishtown Teach, Learn, Listen. Educate, Inspire, Conserve. Question, Observe, Engage. Discover. Wonder. Bee. "Every child should have mud pies, grasshoppers, water bugs, tadpoles, frogs, mud turtles, elderberries, wild strawberries, acorns, chestnuts, trees to climb. Brooks to wade, water lilies, woodchucks, bats, bees, butterflies, various animals to pet, hayfields, pine-cones, rocks to roll, sand, snakes, huckleberries and hornets; and any child who has been deprived of these has been deprived of the best part of education." "One has that magical capacity to see the land as an animal does; to experience the sky from the perspective of a flower or a bee; to know a hundred different smells of mud and listen consciously to the soughing of the trees."
Address
1846-50 Sepviva St, Philadelphia, PA 19125
Website
TOGETHER, WE'VE RAISED
$5.45
| | | | | |
| --- | --- | --- | --- | --- |
| 2017 Total | $0.00 | $0.00 | $0.00 | $0.00 |
| January | $0.00 | $0.00 | $0.00 | $0.00 |
| February | $0.00 | $0.00 | $0.00 | $0.00 |
| March | $0.00 | $0.00 | $0.00 | $0.00 |
| April | $0.00 | $0.00 | $0.00 | $0.00 |
| May | $0.00 | $0.00 | $0.00 | $0.00 |
| June | ... | ... | ... | ... |
| July | ... | ... | ... | ... |
| August | ... | ... | ... | ... |
| September | ... | ... | ... | ... |
| October | ... | ... | ... | ... |
| November | ... | ... | ... | ... |
| December | ... | ... | ... | ... |
Top Supporters
How it works...
You Shop.
You Save.
Save big on all your purchases with over 500,000 easy-to-access coupons that we have listed on our site.
We Give.
Once you've made a purchase with one of our participating stores, we make a donation in your honor to A Childs Inspiration Wildlife Discovery Garden . Over $12 million has been raised so far!