Effortlessly raise money for Leukemia Research Foundation - LRF using Gumdrop! Gumdrop shows coupons in real-time wherever you shop online and makes a donation for every purchase. You save, we donate.
Leukemia Research Foundation - LRF
LIFETIME AMOUNT RAISED
$114.79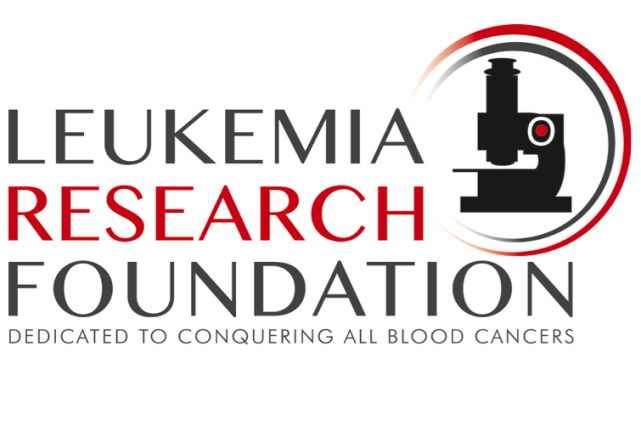 About Leukemia Research Foundation - LRF
The Leukemia Research Foundation (LRF) mission: Dedicated to conquering all blood cancers by funding research into their causes and cures and enriching the quality of life of those touched by these diseases. Research to find a cure for blood cancer is our passion. In addition, our concern for patients and families struggling from the effects of leukemia, lymphoma and other blood-related cancers, inspires us to strive to make a positive impact and help people in their most trying times. The LRF is a 4-star rated charity on Charity Navigator, the highest possible rating from America's largest national independent charity evaluator. The Leukemia Research Foundation had also achieved the top rating in November, 2015. Since its founding in 1946, encouraging progress in the fight against blood cancers has been made, and the LRF has raised more than $70 million to support our mission. Thanks to research, there is more hope today than there was years ago, but the ultimate cure remains elusive. Blood cancer does not discriminate. It can happen to anyone at anytime regardless of race, gender or ethnic origin. Together, leukemia and lymphoma rank fourth in new cancer cases diagnosed each year. Leukemia is the #2 killer by disease among children and young adults under the age of 20. The LRF relies on the generosity and kindness of everyday people who long to see the eradication of blood cancers. The LRF is not a United Way agency, does not receive any government grants, and does not derive benefit from a religious or political group association. To raise funds to fuel the mission, the LRF and its volunteer chapters organize fundraising events throughout the year, and solicit donors directly. Major programs of the LRF: Funding Research: We exclusively fund New Investigator research to accelerate the development of new treatments and therapies while advancing the careers of promising scientists. Based on recommendations from our prestigious Medical Advisory Board the LRF awards research grants to the best and brightest researchers from around the world. New Investigators are scientists who are establishing their own laboratories and are no longer under the tutelage of a senior scientist mentor. These one-year grants are $100,000 each, an impressive amount that allows innovative scientists to act on their ideas, and pursue new procedures and experiments leading to significant breakthroughs. Over the years, the LRF has funded hundreds of research scientists and projects on five different continents. Supporting Patients with Financial Assistance: The Patient Financial Assistance Program is a need-based program that provides support to patients and families struggling under the financial burden of a blood cancer diagnosis. The program alleviates expenses associated with treatment including doctor visits and co-pays, hospital care, laboratory work, and prescription expenses. We provide financial assistance throughout state of Illinois, and those within a 100-mile radius of Chicago (including parts of IN, WI, and MI) helping people struggling financially under the burden of a blood cancer diagnosis. The program reimburses up to $200,000 a year in out-of-pocket expenses. Providing Patient Educational Support: The LRF produces educational and support programs for patients, family members, caregivers and medical professionals. The programs include the Treatment Options for Blood Cancer Patients Conference and two Town Hall Meetings (one exclusively in Spanish). All programs are provided free of charge or registration. These forums provide opportunities for direct dialogue between patients and prominent hematology/oncology and transplant specialists to discuss treatment options and procedures.
Address
191 Waukegan Road Suite 105, Northfield, IL 60093
Website
TOGETHER, WE'VE RAISED
$114.79
| | | | | |
| --- | --- | --- | --- | --- |
| 2017 Total | $0.00 | $0.00 | $0.00 | $0.00 |
| January | $0.00 | $0.00 | $0.00 | $0.00 |
| February | $0.00 | $0.00 | $0.00 | $0.00 |
| March | $0.00 | $0.00 | $0.00 | $0.00 |
| April | $0.00 | $0.00 | $0.00 | $0.00 |
| May | $0.00 | $0.00 | $0.00 | $0.00 |
| June | $0.00 | $0.00 | $0.00 | $0.00 |
| July | $0.00 | $0.00 | $0.00 | $0.00 |
| August | $0.00 | $0.00 | $0.00 | $0.00 |
| September | $0.00 | $0.00 | $0.00 | $0.00 |
| October | $0.00 | $0.00 | $0.00 | $0.00 |
| November | ... | ... | ... | ... |
| December | ... | ... | ... | ... |
How it works...
You Shop.
Shop at your favorite stores through Goodshop - we've partnered with over 5,000+ of the top online stores like and others.
You Save.
Save big on all your purchases with over 500,000 easy-to-access coupons that we have listed on our site.
We Give.
Once you've made a purchase with one of our participating stores, we make a donation in your honor to Leukemia Research Foundation - LRF . Over $12 million has been raised so far!