You have the power to make a big difference!
We'll donate to Homes for St. Louis Heroes when you shop online! Over $12 million has been raised so far!
Homes for St. Louis Heroes
LIFETIME AMOUNT RAISED
Raised by 59 people in 24 days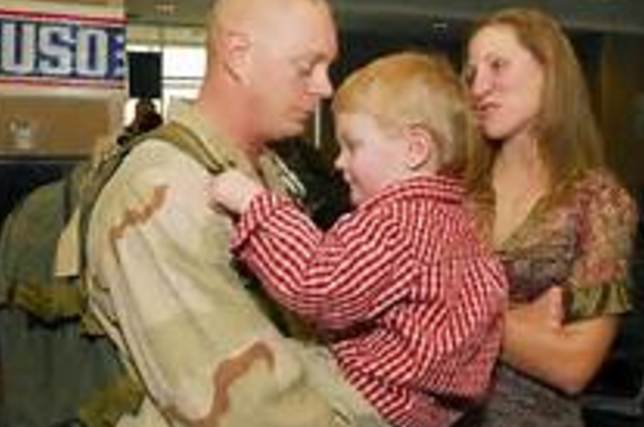 About Homes for St. Louis Heroes
Dear Friends and Neighbors, Seven years after the recent recession and real estate crash, whole families are still struggling to recover. The recent recession devastated the real estate market, leaving millions facing foreclosure and even millions more homeless or near homeless for the first time ever. By one estimate, over 22,000 families lost their homes to foreclosures in just St. Louis alone. With the chill of winter on our heels, you, your group or business can go down in history as being a significant part of restoring hope, dignity, healing and housing for the next veteran, family and neighborhood that has been severely devastated by the shortage of safe, decent, and affordable housing. The Nehemiah Program has created one of the most innovate, cost effective, rapid re-housing solutions in the region. The two populations hardest hit by the housing epidemic and that we serve are Disabled Veterans and families with children. It saddens my heart that men and women who have fought for government, protected our safety and our freedom, are being provided disability support at a level that will ensure their homelessness for a lifetime. On average, veteran disability check is $900 to $950 a month. There is not a place in this country that anyone could acquire housing at that rate of income. Across the country, government has made broad cuts in spending that supports our most vulnerable populations. For businesses, this led to major downsizing, closures, and thousands of people experiencing job losses. For our neighborhoods, this has severely brought down home values, leaving many upside down in loans, streets lined with vacant, abandoned, unsafe, and foreclosed properties, and a threat to the community safety. Well, the Nehemiah Program, is a not-for-profit organization that has brought hundreds of local corporate, community, students, civic and faith-based leaders together who have pledged their time, talent, and resources and provided housing and housing assistance utilizing 155 foreclosed donated bank-owned homes impacting the lives of over 510 people that included families with children, disabled Veterans and more. These services were provided through our Homeless Shelter, transitional housing in single family homes for homeless families and home ownership opportunities. HOW YOU CAN HELP! Wells Fargo Bank has just donated The Nehemiah Program another home just in time to help another family or veteran. This 3 bedroom home is in Spanish Lake and we need your help to raise $19,000 by October 8, 2016 so the home can be renovated and ready for the receiving veteran family before another unbearable winter. We are also coordinating a group of volunteers who can assist us with replacing the roof, siding, carpentry, plumbing, and painting. In case you can help and be one of the donors or volunteers, please keep in mind that no help or donation is too small and all financial donations are tax deductible. We welcome your one time gift or even a monthly pledge amount to as big as our entire goal or as small as $1. We humbly solicit your support and together we can be a game changer for at least one more of the many homeless or near-homeless St. Louis families. For more information or to donate or volunteer, please feel free to call us at 314-521-3666 or visit our website at www.nehemiahprogramus.com. Remember this is a 30 day challenge so please call us now and thank you in advance for your help. Sincerely, Vivian Dudley Executive Director
TOGETHER, WE'VE RAISED
$4.50
| | | | | |
| --- | --- | --- | --- | --- |
| 2016 Total | $0.01 | $4.49 | $0.00 | $4.50 |
| January | $0.00 | $0.00 | $0.00 | $0.00 |
| February | $0.00 | $0.00 | $0.00 | $0.00 |
| March | $0.00 | $0.00 | $0.00 | $0.00 |
| April | $0.00 | $0.00 | $0.00 | $0.00 |
| May | $0.00 | $0.00 | $0.00 | $0.00 |
| June | $0.00 | $0.00 | $0.00 | $0.00 |
| July | $0.00 | $0.00 | $0.00 | $0.00 |
| August | $0.00 | $0.00 | $0.00 | $0.00 |
| September | $0.01 | $4.49 | $0.00 | $4.50 |
| October | $0.00 | $0.00 | $0.00 | $0.00 |
| November | ... | ... | ... | ... |
| December | ... | ... | ... | ... |
How it works...
You Shop.
Shop at your favorite stores through Goodshop - we've partnered with over 5,000+ of the top online stores like
Nike
,
Paula's Choice
,
Bobbi Brown
and others.
You Save.
Save big on all your purchases with over 500,000 easy-to-access coupons that we have listed on our site.
We Give.
Once you've made a purchase with one of our participating stores, we make a donation in your honor to Homes for St. Louis Heroes . Over $12 million has been raised so far!